February, The Month of Love! With Valentines Day fast approaching, now's the time to show someone how much you love them. Share the love with a Friend! Simply forward this email to a deserved friend who hasn't been to BC before and when they book a treatment* during February you will both receive a Gift set worth over £20! Introduce Your Partner! Reduce your loved ones stress levels with a 30 mins Back Massage and enjoy a FREE Touch Therapy Massage ** yourself during your March appointment. All the Single Ladies! It's all about you ... so take advantage! Book this 30 mins Facial, Express Gel Manicure & Eyelash Tint Package and enjoy a Touch Therapy Head, Neck & Shoulder Massage PLUS a glass of bubbles on us! £74 (worth £94!) To show you how much we care, we will be offering up to 25% off ALL Dermalogica products ... including the NEW Biolumin C Eye Serum! There is no better feeling than that of love and throughout February we will be giving out little gifts to increase that love! Hot & cold drinks will be available from our Hydration Station! We look forward to seeing you (and new clients) in BC throughout February!
Abbie
Beauty Therapist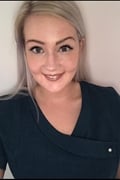 Abbie joins us after spending a year working at a very busy and highly regarded spa. She has extensive experience in massage and facials and is eager to extend her knowledge with Dermalogica. Abbie will be working part time and is looking forward to meeting new and existing clients.
Nicola
Owner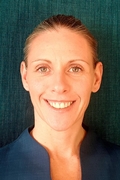 My name is Nicola Benson and I am the proud owner of Beauty Calls. With over 20 years' experience in beauty, I have a vast amount of experience covering a wide range of treatments. I regularly attend new training courses and pride myself in giving clients their best beauty experience, whether it be in waxing treatments or facials and massage!
Sparrows Hill Livery, Sparrows End, Newport
01799 543070 / 07734 939211
Monday

Tuesday

Wednesday

Thursday

Friday

09:45 - 22:00

10:30 - 21:00

09:45 - 22:00

09:45 - 22:00

09:45 - 22:00
33 Gilbey Crescent, Stansted
07734 939211 / 01799 543070
Tuesday

Wednesday

10:00 - 21:00

10:00 - 14:00
SPARROWS HILL LIVERY LTD, SPARROWS END NEWPORT, CB11 3TU, SAFFRON WALDEN
01799 543070
Tuesday

Wednesday

Thursday

Friday

10:00 - 14:30

10:00 - 14:30

13:00 - 20:00

17:00 - 20:00